Light at the End of The Tunnel for ROKU?
The market has not been a fan of tech as of recently and that includes Roku.
The question investors need to ask is whether or not this is due to the overall tech sell-off? Or, fundamental problems with Roku?
If we take a quick look at the price chart it has some extremely oversold indicators as well which could be an ideal situation ahead of the earnings report.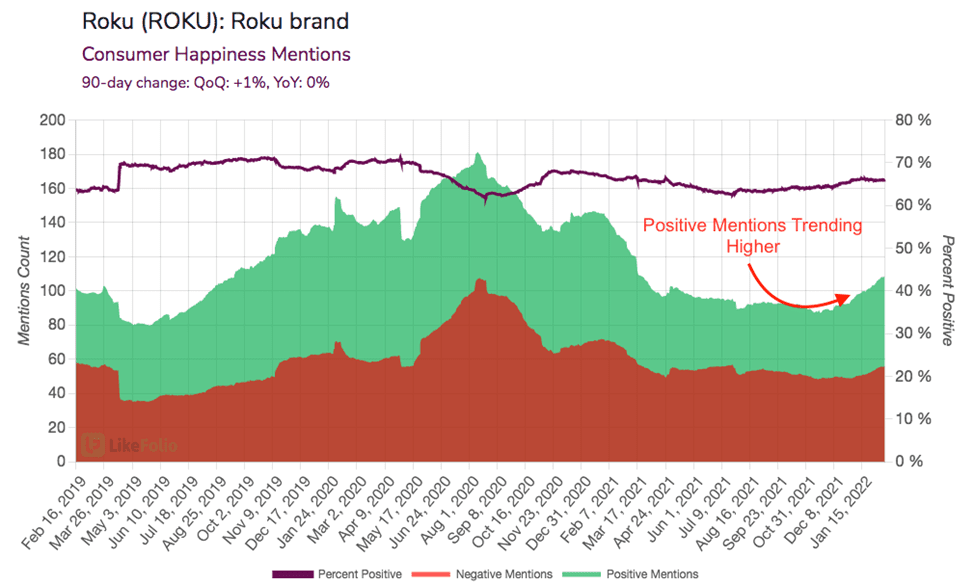 Shares are down heavily this year, but again, so is most of the tech sector. LikeFolio data suggest that consumers are positive on the name as we see above on recent mentions trending higher.
Bottom line: We would not be surprised to see the stock trading higher after the report.