Nike Is Not Footlocker's Only Issue
It's no surprise that Footlocker has problems.
It was revealed in late February that the company expects revenue to drop in 2022, as it can no longer sell as many products from its top vendor, Nike.
This is due to Nike's shift in selling more of its sneakers and apparel directly to consumers.
As a result, Footlocker's purchases from Nike will not surpass 60% of total purchases this year, down from 70% in 2021 and 75% in 2020.
With Nike making up a significant amount of Footlocker's sales, the news hit the company's shares, which are down 30% in 2022.
But there are other problems for Footlocker, primarily from a demand standpoint.
Consumer Purchase Intent Mentions have steadily declined for a number of years now, despite a spike during the early part of the pandemic period.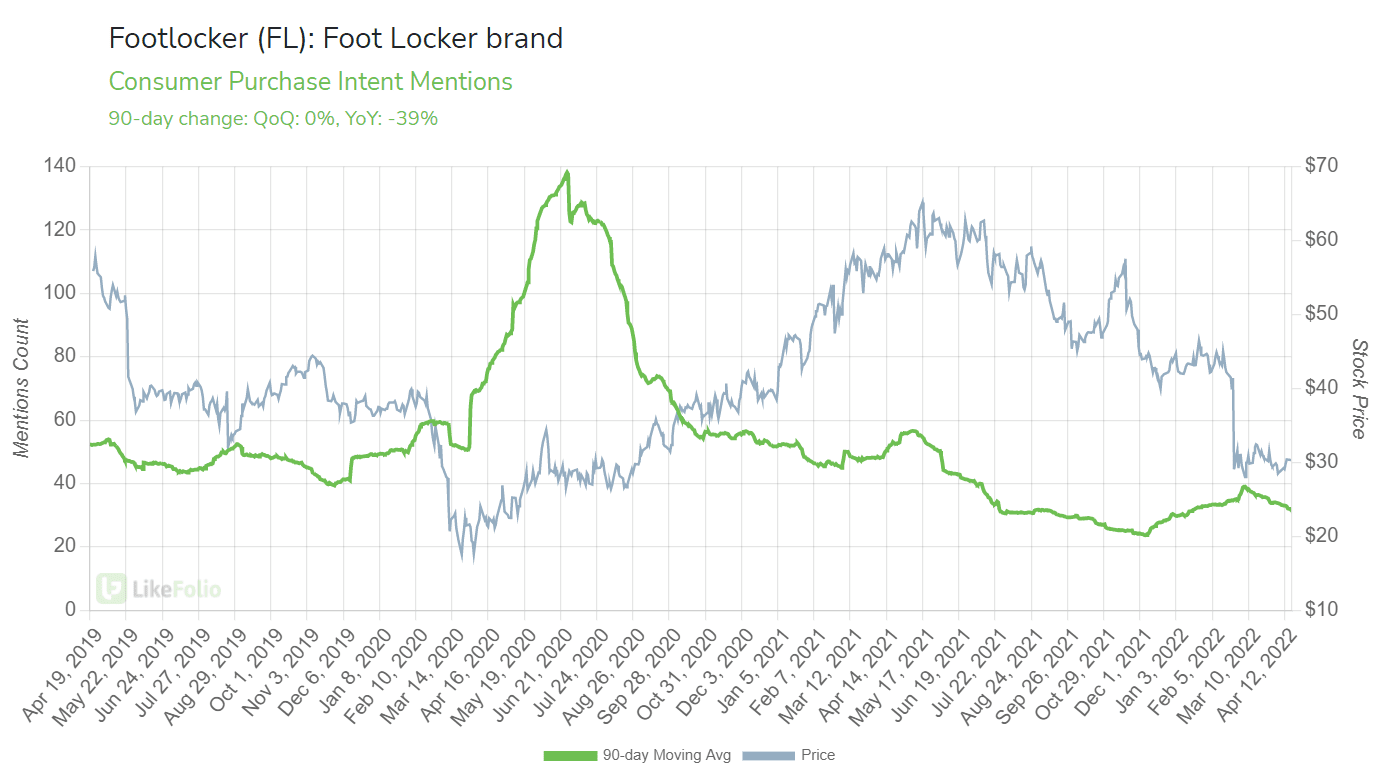 Purchase Intent is currently pacing at 0% QoQ, and -39% YoY. 
Meanwhile, Overall Mentions, or Consumer Buzz, is trending at -1% QoQ and 0% YoY.
However, there are some positives…
Consumer Happiness has shifted gears lately and has increased +15% YoY, decreasing in negative sentiment and rising in positive sentiment, resulting in a Happiness Score of 62%.
Whether that is enough to turn the company's fortunes is another question.