Snacking is driving demand for Frito-Lay ($PEP)
PepsiCo (PEP)
The quarantine 15 didn't materialize out of thin air...consumers were snacking.  And LikeFolio data suggests they still are. Snacking mentions increased 36% YoY in the past month, continuing an upward trajectory triggered at the onset of Covid.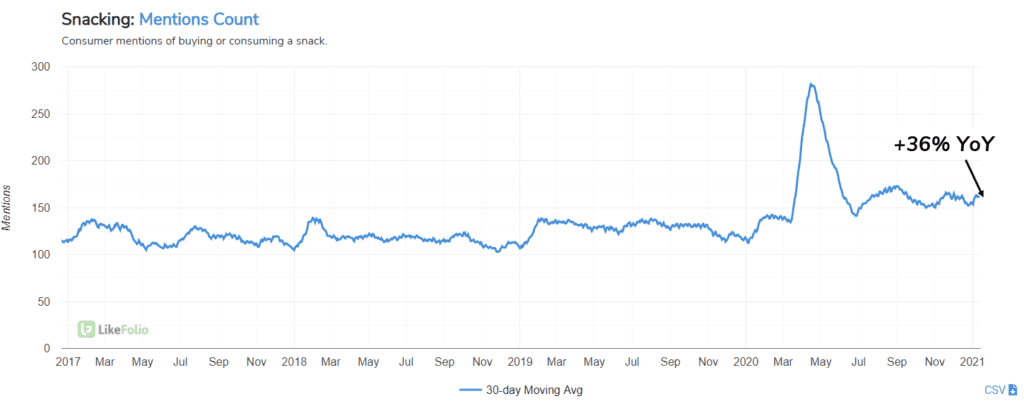 Qualitative mentions reveal working and learning from home drove demand for adult and kids snacks. So it's no surprise that PepsiCo, parent of Frito-Lay, is benefitting from this shift in behavior.  Mentions of snacking on PepsiCo's top brands are currently pacing +26% YoY. PepsiCo will report earnings for 20Q4 in early February. We'll provide clients with an update and recommended trades, if applicable, on the Earnings Sheet.
Trend Watch: Retail Holiday Shopping
It's no secret that 2020 was an unprecedented year for retailers. The number of consumers shopping in-store declined across the board as eCommerce boomed (mentions still pace +33% YoY).
LikeFolio data clearly shows that some retailers handled these changes better than others, with the 2020 holiday season serving as the perfect litmus test.
Check out a big winner, and loser, on the chart...