We Were Right about Psychedelics
In late July, a MAJOR emerging trend caught our eye: psychedelics.
You can catch up on what we were watching at the time here.

But the main theme: consumers are increasingly turning to natural substances -- like psilocybin produced by some mushrooms -- to treat ailments ranging from addiction and depression to creativity and focus.

Since we published this report earlier this summer, the trend has been noted by other major players in journalism and finance.

In late August, the Wall Street Journal highlighted the use case of psilocybin as a treatment for alcohol addiction.

Just yesterday, Cathie Wood's ARK fund posed the same question we did: is there major opportunity developing in psychedelic therapies?
While the legal and pharmaceutical systems work out mainstream access to psychedelic compounds, consumers aren't waiting around.

Consumer mentions of microdosing continue to push higher…even higher than they were in July.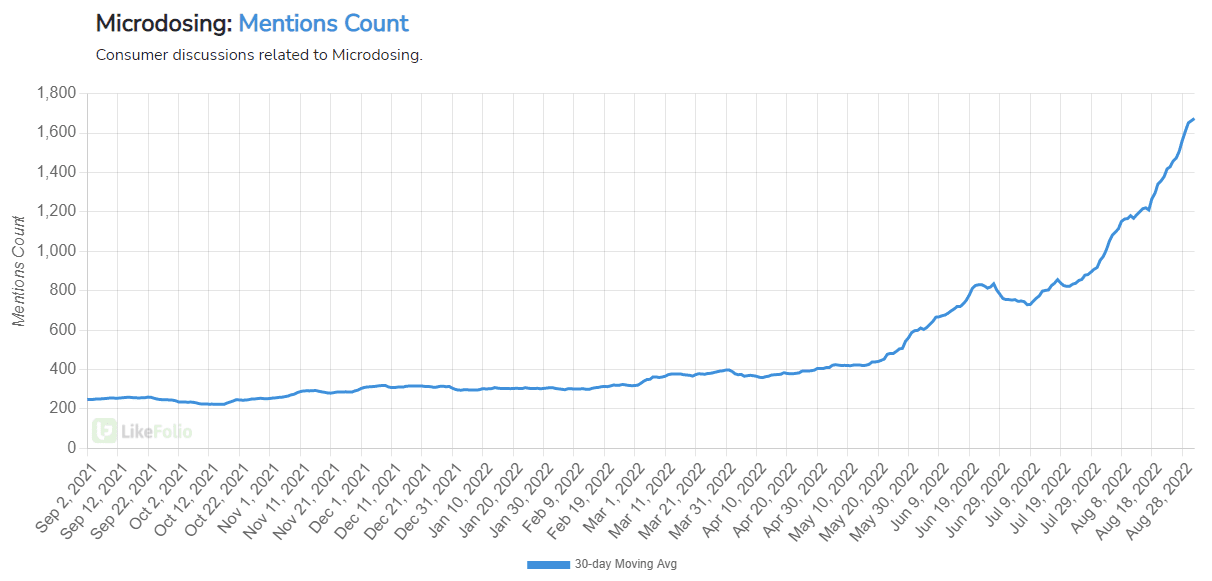 How is this possible?

LikeFolio data suggests an emerging market hiding in plain site: Instagram.

Consumer mentions of purchasing psychedelic substances on the platform have rocketed.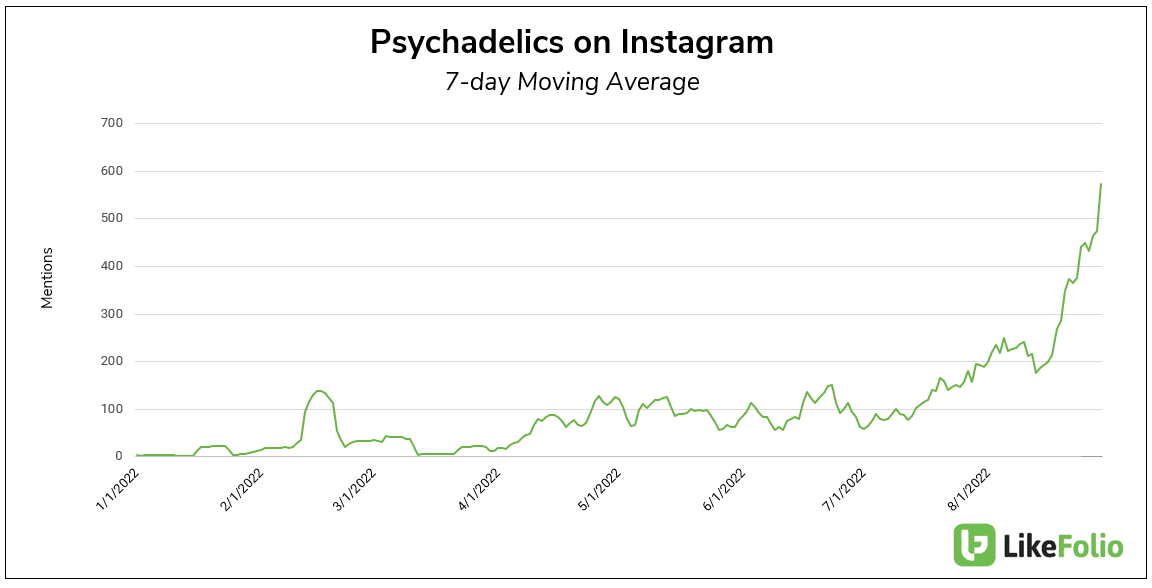 We've got a close eye on this emerging segment. Members can expect updates on potential opportunities as they arise.