This stock's sweet partnership with McDonald's could be huge
Earlier this week we received a surprisingly positive Q1 report from McDonald's.
The fast-food retailer managed to increase its U.S. traffic for the third consecutive quarter, bucking the industry trend of slipping traffic as menu prices rise.
McDonald's historically performs well during times of economic uncertainty as consumers trade down to its cheaper meals.
But peeking under the hood, it's clear McDonald's is getting creative to keep consumers coming back for more.
For example, the company is working on improving the taste of its burgers through small touches like adding more Big Mac sauce and using softer hamburger buns, which has received positive initial feedback from consumers.
And it's also beefing up its breakfast menu with items that pair best with a piping hot cup of coffee and a napkin to catch icing drippings…Krispy Kreme donuts.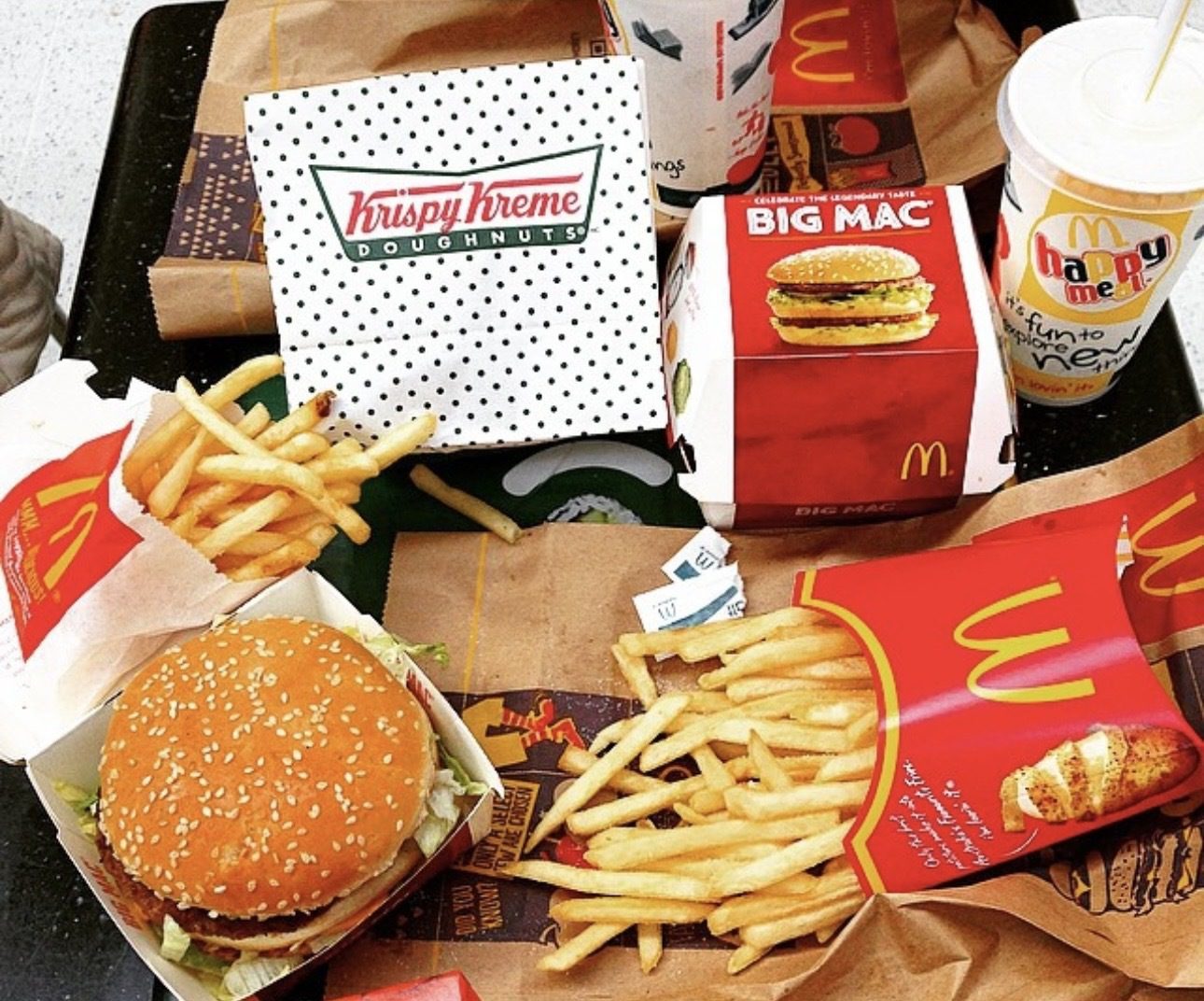 Sweet menu items could help attract even more shoppers to McDonald's, which depends on breakfast offerings to bring in a quarter of its total U.S. sales.
But perhaps more enticing for investors, this partnership could serve as a major brand boost for Krispy Kreme Donuts (DNUT).
Krispy Kreme's partnership with McDonald's is still in the experimental phase, but its initial test offering 3 donut flavors to MCD customers expanded in March to 160 locations in Kentucky.
(We must admit, we have participated in this "test.")
This creative partnership is just one example of how Krispy Kreme is working to rejuvenate its brand.
Krispy Kreme Rebirth Underway?
Last quarter Krispy Kreme surprised the market with a stronger-than-expected 4th quarter report and positive guidance for 2023.
LikeFolio data confirms strength on the consumer side in two key areas looking ahead:
Happiness levels are rising. Sentiment has increased by +2 points on a QoQ and YoY basis, currently registering 74% positive.
Brand buzz growth continued in the first quarter. Mention volume capped off 23Q1 (ended March 31) +7% higher on a QoQ basis and +5% higher YoY.
We'll be listening closely to see if McDonald's decides to expand its Krispy Kreme test beyond LikeFolio's local market. DNUT shares are likely to surge on any announcements deepening the brand partnership.
In the meantime, here are 5 reasons to add Krispy Kreme to your watch list, McDonald's aside…
Revenue growth: DNUT posted strong organic revenue growth of over 12% in 2022, driven by a successful omnichannel strategy and premium offerings for celebrations and holidays.
Special Event Positioning: Krispy Kreme sold a record 1.63 billion doughnuts globally in 2022, with 36% of customers buying doughnuts for special events, up from just 10% a few years ago.
Elevated Community Engagement: Fundraising efforts resulted in more than $40 million raised globally in 2022 for local communities, a roughly 25% increase from 2021.
Digital Adoption: E-commerce revenue increased more than 20% in the fourth quarter compared to the previous year, with a 260-basis-point increase in sales mix of e-commerce to 18.3% for the company as a whole during the quarter.
Secondary Brand Success: Insomnia Cookies had a strong quarter, with 24% revenue growth driven by strong same-shop sales and very high productivity from the 2022 class of new shops. The company plans to accelerate Insomnia's growth from its current 231 shops to a total addressable market of more than 4,000 locations, with the goal of opening nearly 100 new cookie shops per year.