Earnings in focus (PINS, AFRM, ATVI, TTWO)
S&P 500 (SPY) finally broke fully out of the downtrend last week with a surge of buying (and short covering) activity following the FED's signal that it is at least open to the idea of limiting future rate hikes.
We would now consider the former downtrend line to be a potential level of support on future selloffs.
Pinterest (PINS) reports after the bell today (Monday). The last two times the company has reported earnings, its stock has surged by more than 10% during the week even as peers SNAP and META got clobbered.
Can PINS do it again?
Maybe… they're getting better than anyone in the game at delivering unique value to advertisers…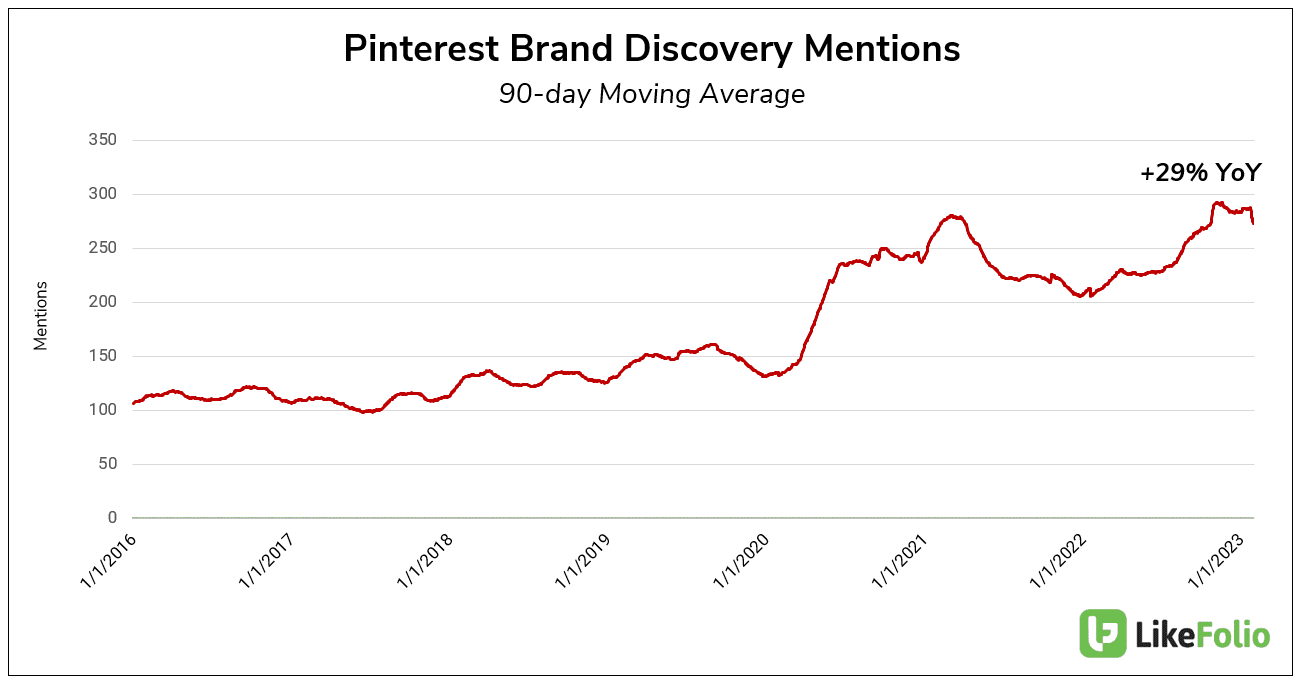 Landon discussed PINS today on the TD Ameritrade Network.
Take-Two (TTWO) and Activision (ATVI) also report Monday after the market.
Video gaming is still in the hangover stage after the pandemic surge…
We expect both companies to be cautious about their forward-looking outlook, but only one is worth betting against this afternoon (LikeFolio Earnings Season Pass members have the play in hand.)
Affirm (AFRM) reports Wednesday after the market closes, and will face an uphill battle attempting to justify the massive 60% run in the stock in January.
One thing we're sure of… its consumers aren't very happy with the company:
Maybe it's that credit card debt vs savings rate thing…
It's nice to have the FED somewhat out of the way so we can get focused on company earnings and outlooks.

Stay nimble, small, and active and we should have a good week!