Lululemon -- executing very well right now...can it hold on?
Lulu is an incredible story --- the company is somehow managing to drive MORE sales amid an increasingly grim consumer macro environment.
Consumer purchase intent for Lululemon products has increased by +12% YoY, even as inflation fears, gas prices, interest rates, and grocery costs remain extremely high.
How are they doing it?
Consumers returning to the gym (group fitness class attendance +30% YoY) are driving demand for a refreshed workout wardrobe.
And LULU is continuing to flex in the store (visits +23% YoY) and on the digital front (+14%YoY).
In addition, new products like the Blissfeel running shoe are pulling consumers back in the door.
And menswear expansion is working. Mentions of menswear items have increased +29% YoY.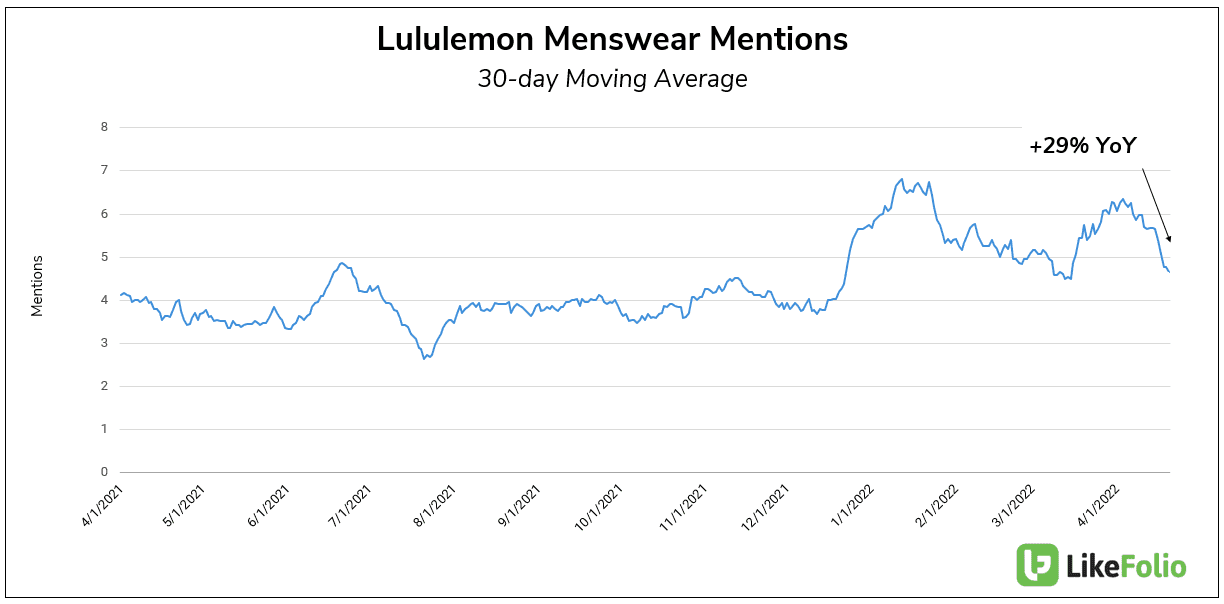 The question now: was this Spring a one-time pop as consumers refreshed wardrobes, or can LULU continue to grow?
Competition is mounting, especially from competitor Vuori (mentions: +41% YoY).
And consumers are indicating they are becoming more frugal.
So far, LULU is outperforming its peers. But we'll be watching for red flags very closely.