What the FEAR index is telling me
The LikeFolio Investor Fear Index has moved sharply higher over the past few months as the stock market hit fresh lows for 2022 to end the 3rd quarter: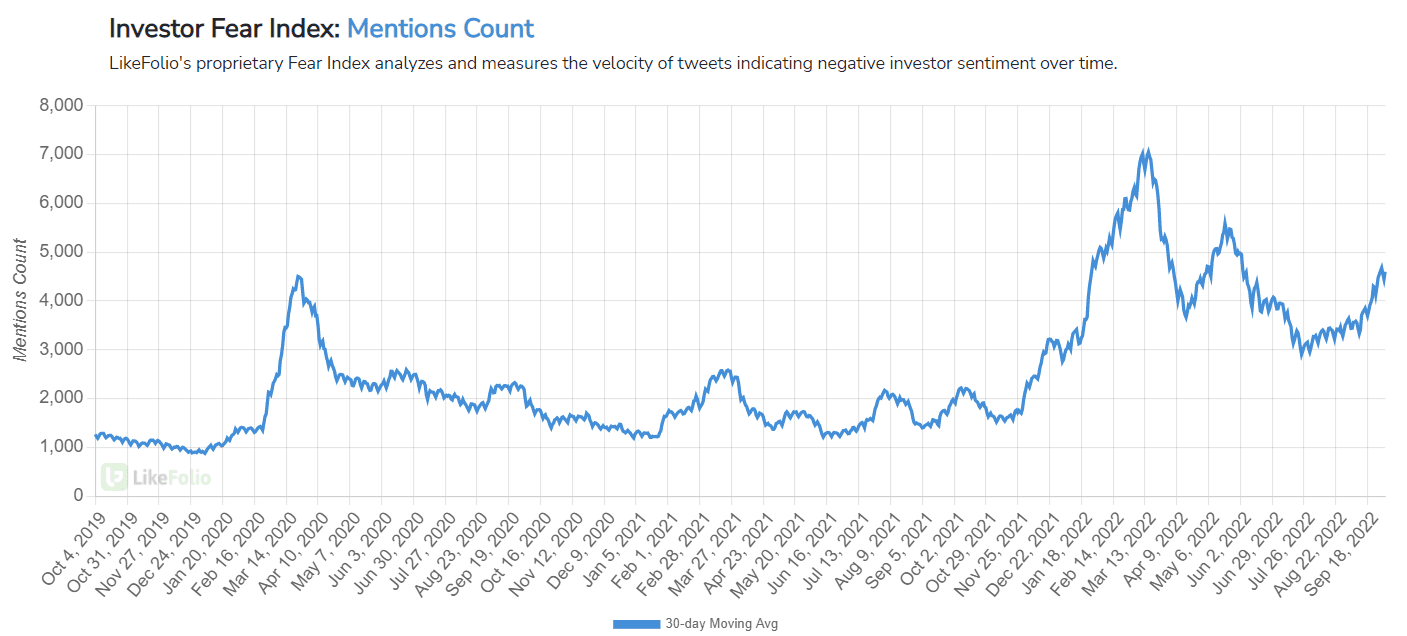 Investors have shifted priorities, seeking dividend-paying stocks to add safety to their portfolio:
Interestingly, enthusiasm for learning to trade and invest has held up in this environment, indicating that fresh money could be ready to flow into the market.

At LikeFolio, we consider the Fear Index to be a contrarian indicator… with spikes in fear generally coinciding with near-term market bottoms.

Bullish.