Another Crypto Coincidence
Bitcoin is getting slammed today on news that the CFTC announces it is suing Binance and its CEO, Changpeng Zhao, for violating regulatory requirements by soliciting US investors.
This comes directly on the heels of the the SEC going after Coinbase for supposed regulatory violations.
All of these regulatory actions are occurring just as consumers lose faith in banking systems around the world, fueling demand for decentralized solutions like Bitcoin (BTC)… which is up over 60% year to date.
We're sure it's just a coincidence…
S&P 500 (SPY) still expensive compared to real rates
"Risk free" interest rates drive stock price valuation --- the higher return that people can get from government bonds, the less appetizing it is to risk their capital in the stock market.
Less risk appetite for stocks means a lower price when compared to profits. Why pay 10 times earnings for a stock when you can pay 20 times guaranteed returns from a bond?
As you can see in the chart above, the S&P 500's forward P/E generally trades in tandem with the US 10y real yield.
The current gap between the two suggests that either interest rates or stock valuations have to come down soon.
We're betting on both, and a meet in the middle.
But tech is starting to look like an independent story…
Apple (AAPL) gets a breakout
Apple (AAPL) has broken above what was a key resistance level near $157, and its 50 day moving average has just crossed its 200 day moving average to the upside, a bullish indicator known as the "golden cross."
Generally, Apple has been a good bellwether for all of tech… so we will be keeping our eye on the Nasdaq for bullish opportunities this week.
Tesla (TSLA) is light years ahead in EV
Ford (F) announced that it has lost $6 billion on its electric vehicle program, and hopes to be profitable by 8% in the sector… three years from now.
Meanwhile, Tesla is turning out a new car every two minutes at its Berlin factory alone, just one year after beginning production.
Here's overall annual Tesla units delivered:
Oh.. and unlike Ford, Tesla has already achieved best of breed profit margins while scaling at this level.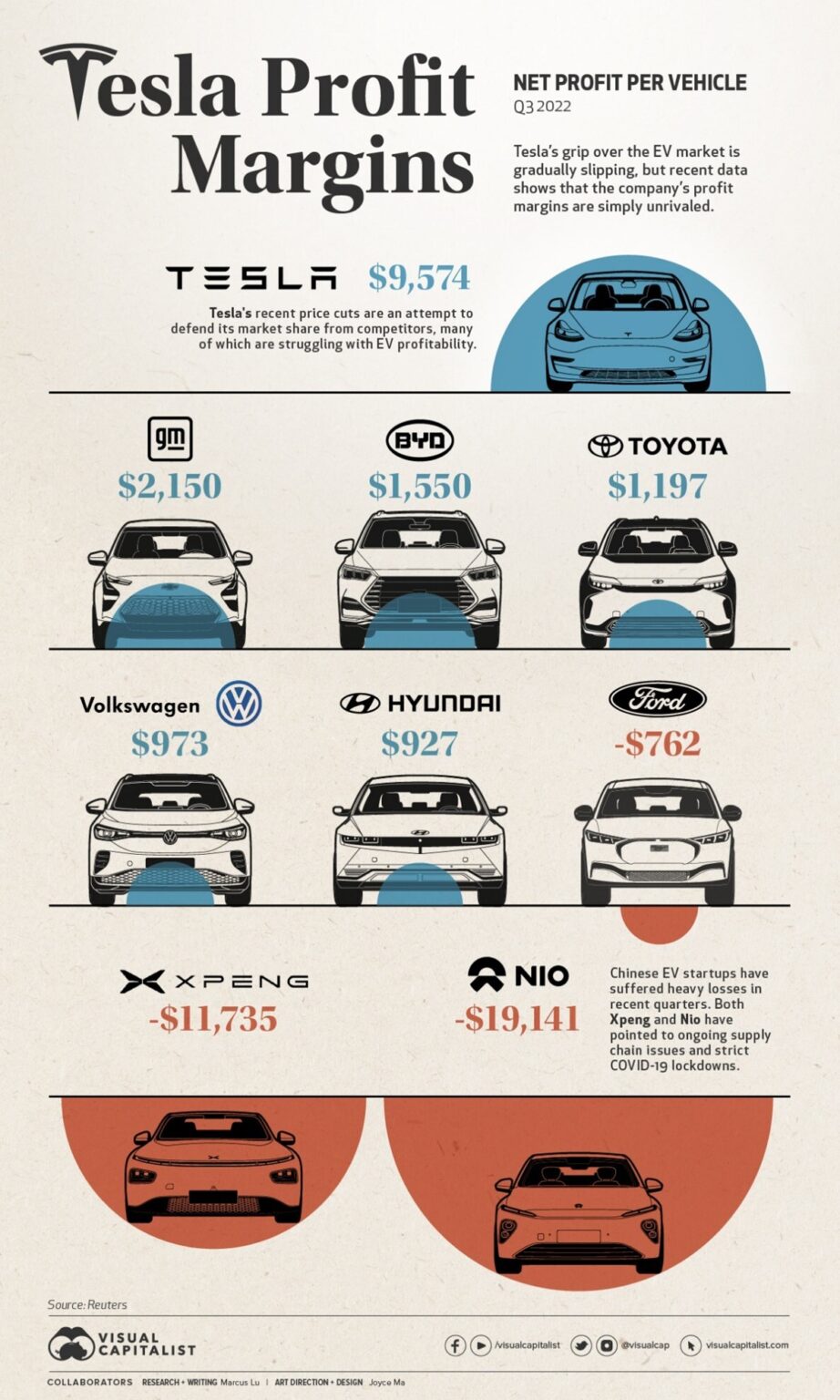 How anyone is betting against this company based on "valuation" is beyond us…
Streaming is getting crowded
Consumer demand for streaming entertainment has boomed over the last decade, a trend that was accelerated by the stay-home pandemic.
But over the last couple of years, overall demand has somewhat flatlined.
It turns out that there is only so much content we can consume.
So now, it's about winners and losers.
From a hardware perspective, Apple TV (AAPL) and Roku (ROKU) are seeing the most demand growth.
Roku in particular is going to be very interesting moving forward, as the company has placed a large bet on its own line of TVs.