META: Time to pump the brakes?
META shares have vastly outperformed publicly traded peers over the last year, soaring nearly +200% higher.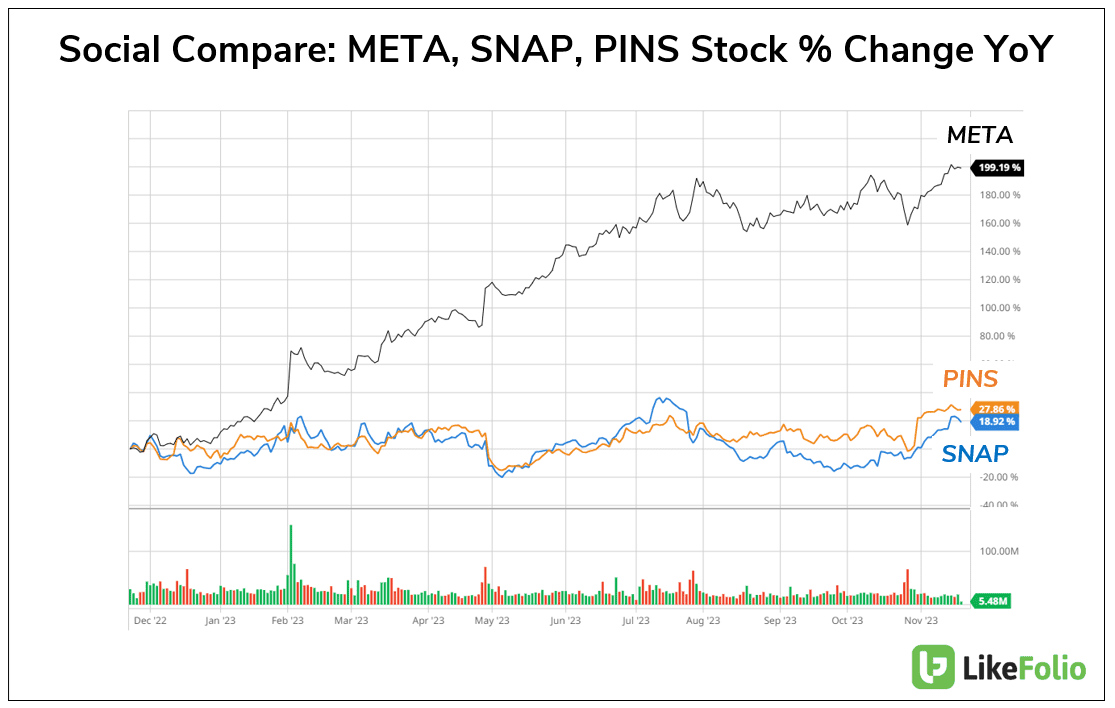 Meta reported a 23% year-over-year increase in revenue, reaching $34.15 billion for its third quarter and bolstered by a strong ad recovery.
But the company's future growth plans are steeped in the Metaverse…as if its new ticker symbol didn't give that away.
You can see the company's high-level game plan and strategy below:
Development of Smart Glasses: Meta has developed smart glasses integrating AI, which can be paired with applications like Spotify or Instagram, potentially impacting markets like smart appliances and the metaverse.
Investment in Virtual Reality (VR) and Augmented Reality (AR): Meta's investment in VR and AR, particularly through its Oculus portfolio, positions it strongly in these fields, with VR currently being a small but potentially significant part of its business.
Potential Market Growth: The immersive reality market, encompassing VR and AR, is expected to grow to $1.2 trillion by 2035, indicating a significant opportunity for Meta.
Shift Beyond Advertising: While advertising remains Meta's primary revenue source, its ventures into AI, VR, AR, and the IoT signal a strategic shift towards diversified technology offerings.
So far, this bet has yet to pay off.
Meta's investments in virtual reality (VR) and augmented reality (AR) through its Reality Labs division have resulted in substantial financial losses over the past few years -- to the tune of nearly $40 billion in total losses since 2020.
It's Quest 3 headset (launched at the end of September and housed in the Oculus VR brand) failed to generate any meaningful consumer buzz.

LikeFolio data also reveals tempering user data in several core platforms.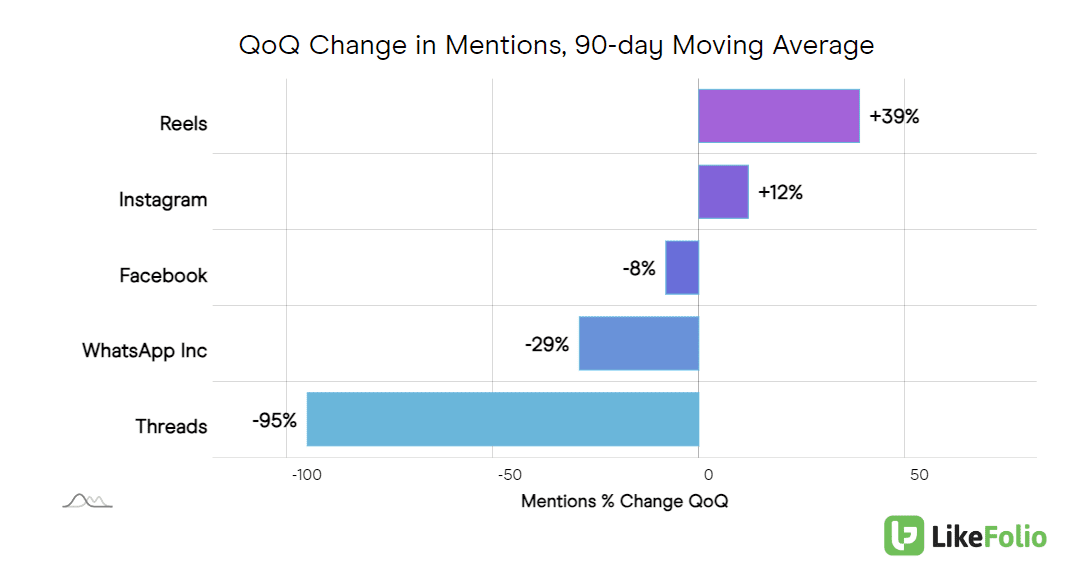 While Reels and Instagram are showing promise, its Facebook and WhatsApp platforms are losing some relevance and its Threads (Twitter alternative) foray was a total flop.
What does this all mean?
META is going all-in on the MetaVerse, but so far it's not moving the needle in the consumer psyche.
In addition, near-term stagnation in its family of platforms could be troublesome ahead of the holiday season.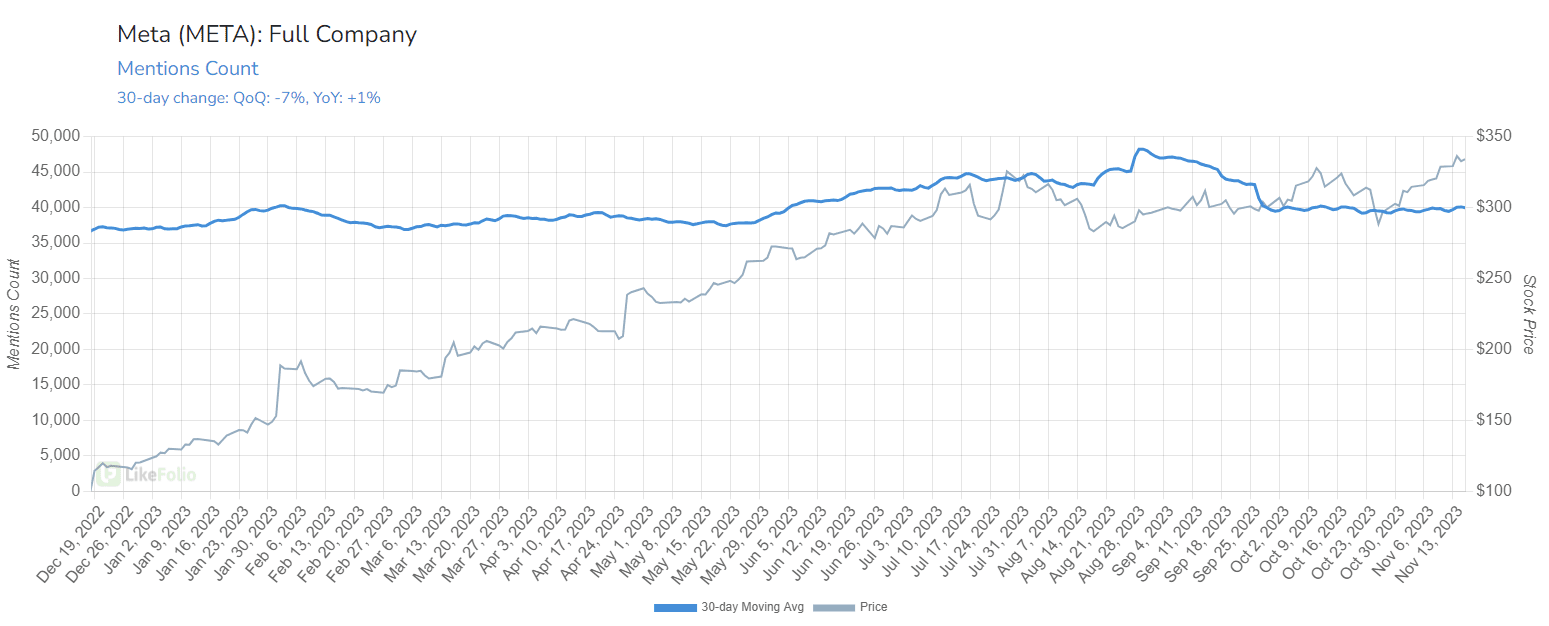 We'll be keeping a close eye on social usage rates to better understand advertising efficacy and will be closely tracking product purchases – like its Quest headset – over the next few months.
If things don't improve, META may shift into overbought territory.