Treasure Hunting with TJX: Discover the Retail Giant's Secret to Success
In the bustling streets of 17th-century London, a unique marketplace began to boom.
Merchants known as "costermongers" would gather, selling their off-price goods from carts and stalls.
These early entrepreneurs offered the thrill of a treasure hunt, where quality products could be found at discounted prices.
Samuel Pepys, the famous diarist, once wrote of his joy in discovering a bargain in one of these markets: "To Paul's Churchyard, and there bought me a pair of gloves, cost me 5s., and so to see the steeple, which is a brave place."
Fast forward to today, and the treasure hunt continues with TJX (TJX), a modern-day merchant leading the off-price retail market. Just like the costermongers of old London, TJX offers a shopping experience filled with discovery, excitement, and value.
This success is reflected in its +18% growth in social media mentions over the past year, outperforming rivals: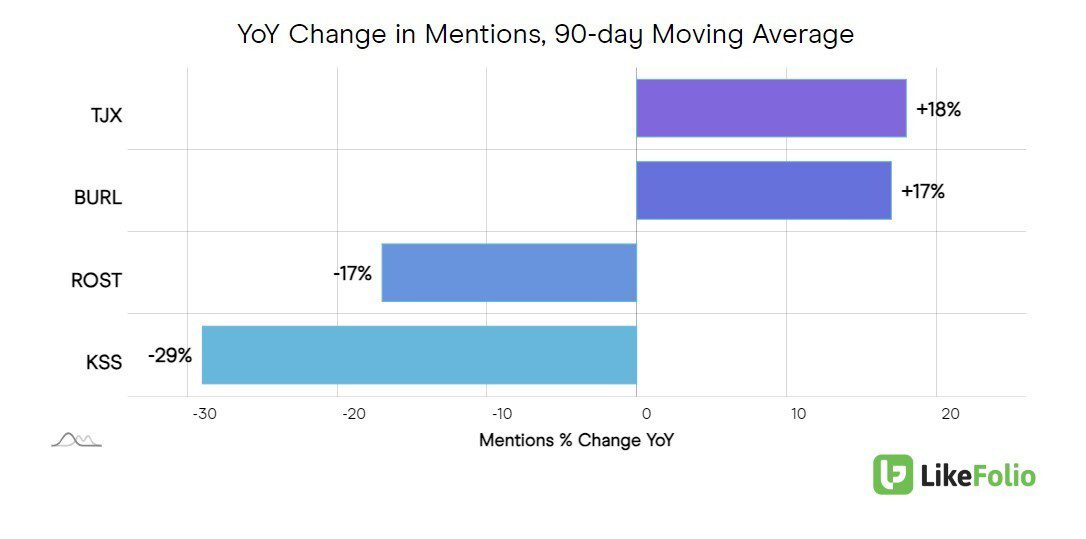 TJX's success isn't just a matter of chance; it's a carefully crafted strategy that taps into the human desire for a good deal.
The company's stores, including TJ Maxx and Marshalls, are designed to mimic the treasure-hunting experience, with ever-changing inventories and the promise of high-quality goods at a fraction of the price.
The joy of finding a hidden gem at a bargain price is universal, and TJX has mastered the art of delivering this experience.
With a consumer happiness level of 76% positive, TJX lands near the top of the pack, trailing only Burlington (BURL) at 78% positive.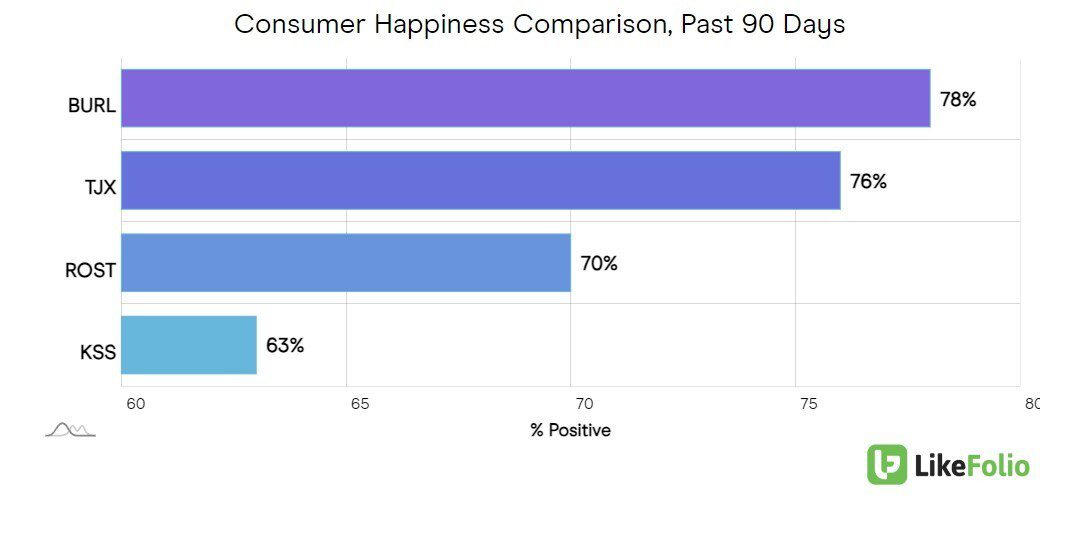 TJX's discount model, much like the off-price markets of old London, allows it to cut costs in areas that other retailers cannot. This advantage gives the company an edge in serving above-average income households and offers a "phenomenal" opportunity to get off-price merchandise.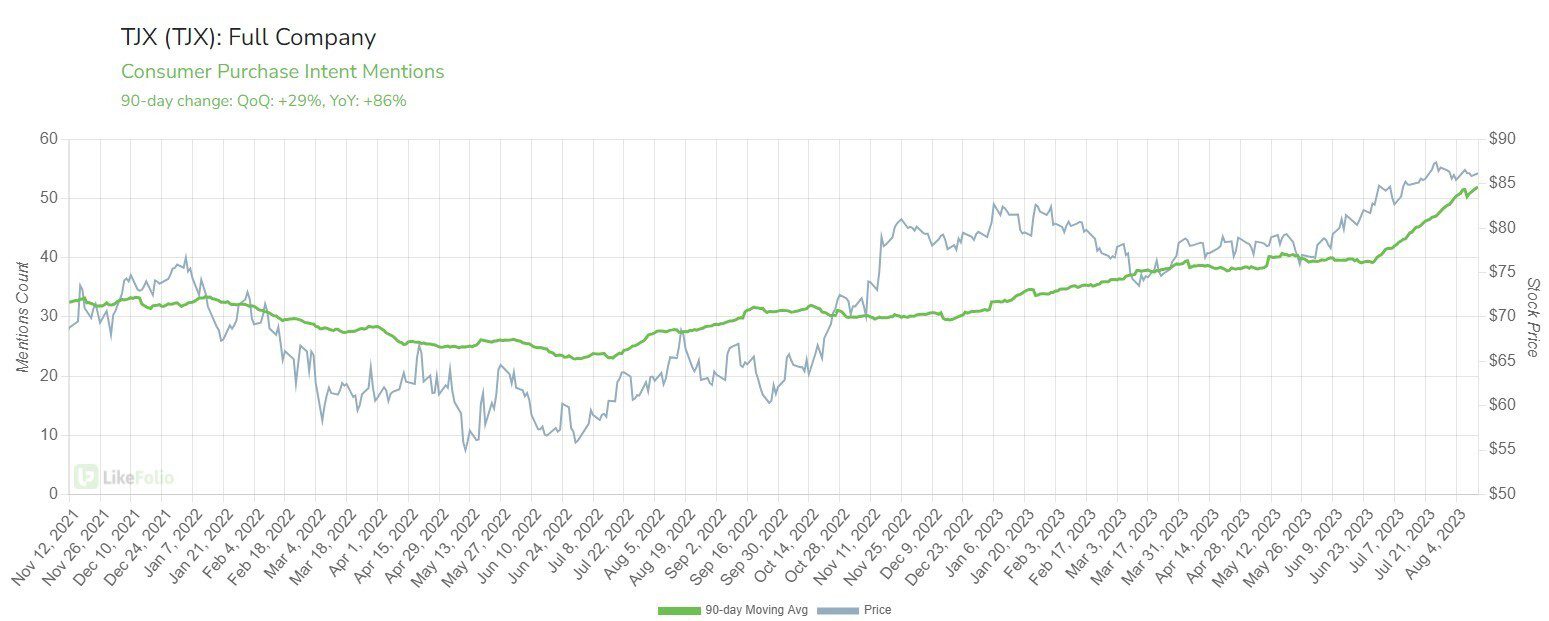 In conclusion, TJX's modern-day merchant adventure is a success story that resonates with the timeless appeal of treasure hunting. From the bustling streets of 17th-century London to the vibrant aisles of TJ Maxx and Marshalls, the thrill of discovery and the joy of a good deal continue to captivate shoppers.
As we head into a new season of retail, TJX stands as a beacon of innovation and excitement.

With the upcoming earnings report on Wednesday before the bell, investors and consumers alike have a golden opportunity to join the hunt for profits and pleasure, and see if TJX continues to be the "brave place" in the retail landscape.