The Paradox of LULU
In 1979, Phil Knight, co-founder of Nike (NKE), said, "Play by the rules, but be ferocious."
This sentiment captures the essence of today's high-stakes earnings report for Lululemon Athletica (LULU).
On one hand, the company is a ferocious player in the direct-to-consumer (DTC) channel, but on the other, it's grappling with the rising issue of "inventory shrink" or theft—a problem that's becoming a hot topic in many corporate boardrooms.
The Good: DTC Dominance
Lululemon's Direct To Consumer (DTC) channel is not just surviving; it's thriving.
Web visits to lululemon.com have surged by +24% YoY, leaving competitors like Gap's Athleta and Vuori in the dust.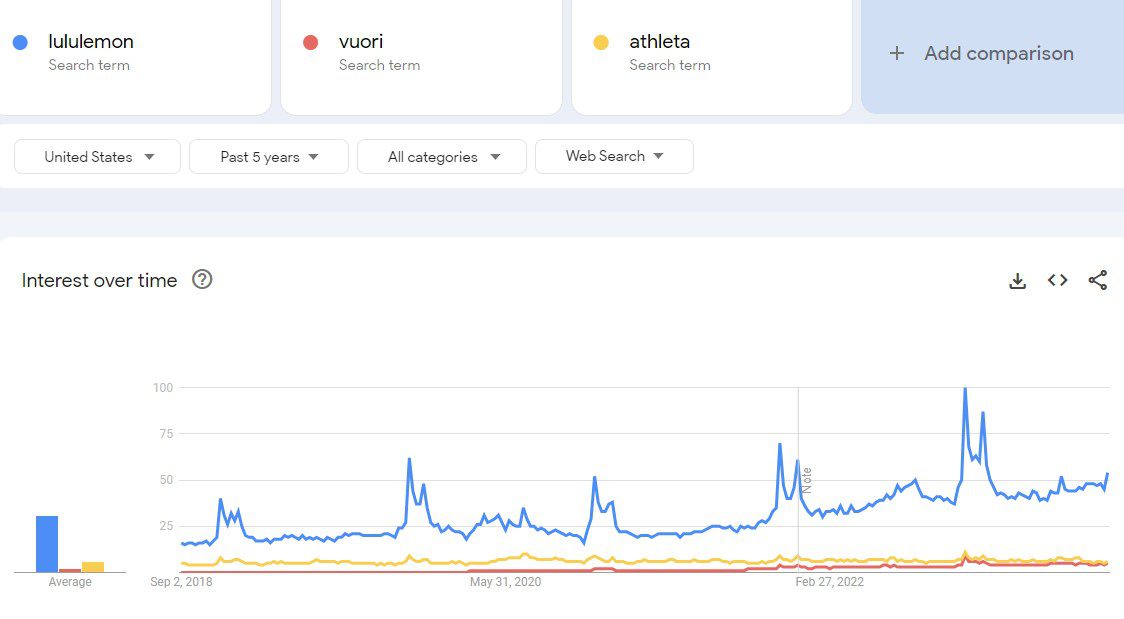 Even Nike, the Goliath of the athletic wear industry, is trailing behind.
This robust online presence offers Lululemon a cushion against some of the challenges it faces in physical retail spaces.
The Bad: The "Shrink" Dilemma
"Inventory Shrink" is becoming the elephant in the room for many companies, including Dick's Sporting Goods.
Lululemon is no exception. Despite avoiding the topic in their last conference call, social media mentions about Lululemon's shrink issues have skyrocketed by nearly +50% YoY.
This uptick came after the company fired employees for attempting to stop shoplifters, causing a significant dip in consumer happiness.
The Ugly: Consumer Sentiment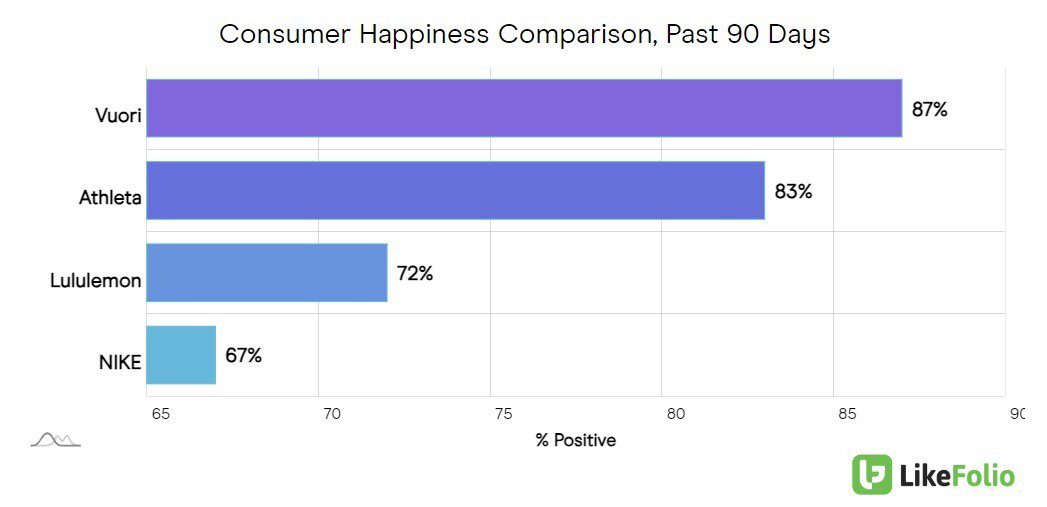 Before the shoplifting incidents, Lululemon enjoyed a consumer happiness level of 82% positive. Now, that figure has plummeted to 72%. While this may not directly translate to a drop in sales, it's a red flag for investors. The company's brand perception has taken a hit, and in the world of retail, perception is often reality.
The Silver Lining: Power of Three x 2
Despite these challenges, Lululemon is doubling down on its growth strategy. The company aims to double its revenue by 2026 to a staggering $12.5 billion.
How?
By focusing on product innovation, enhancing customer experiences, and expanding into new international markets. They've even launched "Further," an ultramarathon for women, featuring their new road-to-trail running shoes (blissfeel trail).
The Bottom Line
Lululemon is a paradox. It's a leader in high-end athleisure wear, recording continued growth in DTC channels and strong consumer interest.
Yet, it's also a company under scrutiny for how it handles internal challenges like shrink.

As we head into today's earnings report, with a score of a modestly bullish +22, the stakes are high.

Investors should listen closely for any mentions of shrink, as that could be the Achilles' heel in an otherwise strong performance.
Cautiously Bullish.