This Canadian Staple is Finally Making Waves in the U.S.
Watch out Dunkin'…Tim Hortons has its sights set on you.
The Canada-based brand falls under the same ownership umbrella of Burger King and Popeyes…quite a crew.
But Tim Hortons has some catching up to do when it comes to the U.S. consumer, especially compared with sister brands and coffee peers. The brand has been attempting to lure Americans for more than a decade at this point, with lackluster success.
While Tim Hortons is the third-most-popular coffee chain by the number of store locations in the U.S., the gap between it and second place Dunkin' is wide.
The company is upping its strategy:
LikeFolio data suggests Tim Hortons plans are starting to resonate with consumers.
Mentions have increased significantly YoY, bucking a multi-year downtrend in momentum.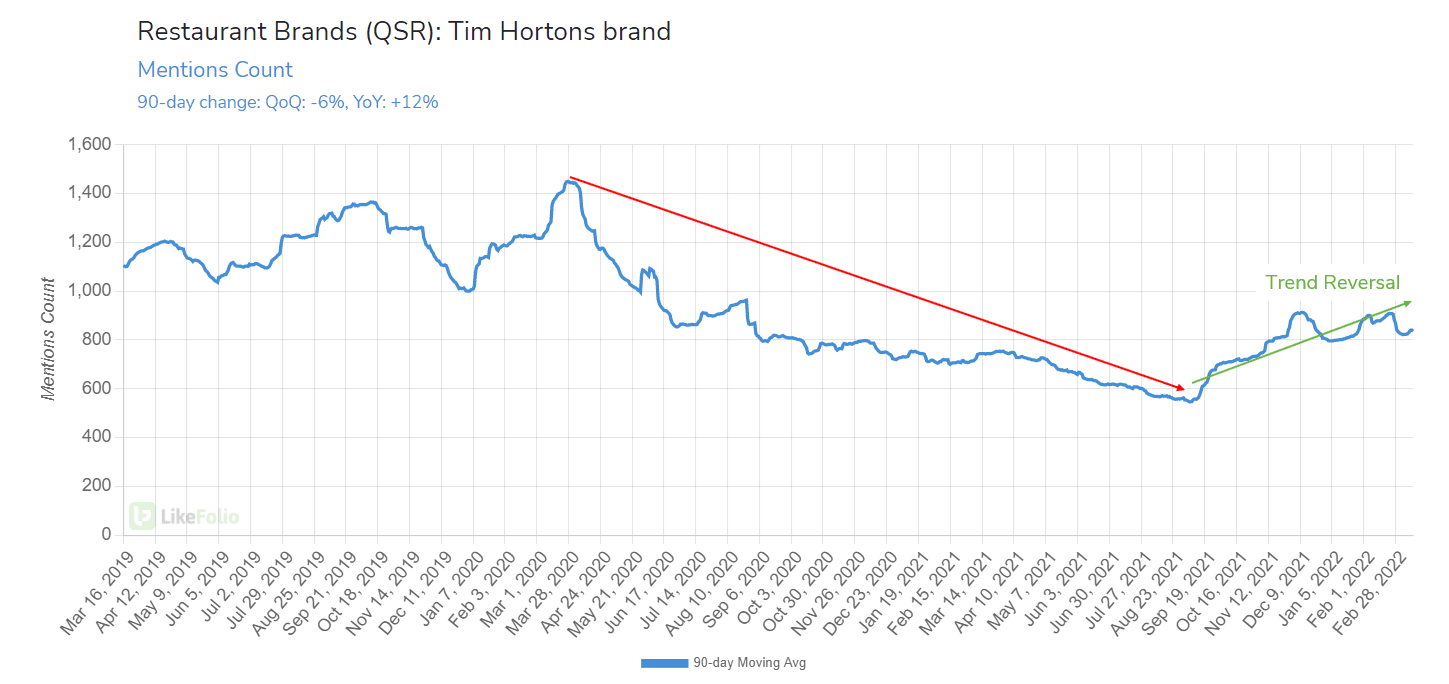 During this period of increased buzz, Tim Hortons sentiment improved by 5 points YoY, with many mentions noting drink quality improvements.
To be clear – Tim Hortons has some ground to cover. But data suggests the brand is finally on track.