TSLA is on a rampage
Tesla is putting its money where its mouth is.
During the company's Investor Day presentation, Musk and a robust team of 17 company leaders outlined plans to make Tesla's vehicles more affordable, including operational efficiencies that one analyst described as a paradigm change on how vehicles are assembled and how batteries are put together.
Musk explained a critical driver of these strategic decisions: "The desire for people to own a Tesla is extremely high. The limiting factor is their ability to pay for a Tesla. Not, do they want a Tesla."
"If your income is far in excess of what a car costs then you look at value for money but you do not consider affordability. But for the vast majority of people, it is affordability driven."
Bottom line: Demand is very much a function of affordability, not desire.
This is an expansion on the classic parable: If you build it and it's affordable they will come.
Musk can certainly talk the talk. But his company is walking the walk.
Yesterday Tesla unrolled price cuts on two of its top end models, marking the company's fifth price adjustment in 2023 alone.
Cuts will lower the price for the Base and Plaid Model S by $5,000 and X by $10,000, as pictured below in a chart from Quartz:
Why is Tesla doing this?
The company thinks the line of affordability is much closer than people imagine.
Although the Model S and X accounted for ~4% of Tesla's deliveries in 2022, this could shift buyers on the edge.
We know the price cuts have made a dent in company buzz.
Tesla Mention volume is on pace for the highest level ever recorded in 23Q1.

And we know Tesla's previous price cuts worked like a charm in fanning the flames of consumer demand.
Purchase Intent mentions surged for Model 3 sedans following Tesla's price cuts in January.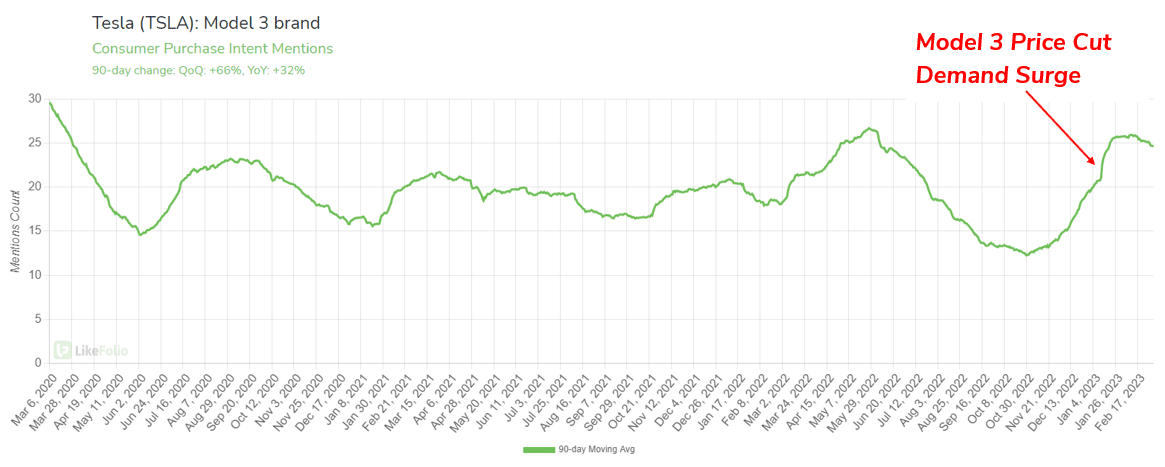 Perhaps more impressive, analysts don't expect a major impact on margins, noting, "While margins should be dropping, the increased sales would compensate for that from a bottom-line perspective resulting in an unprecedented increase in the total earnings for Tesla."
And Tesla already has a serious leg up on competition here.
This chart is remarkable: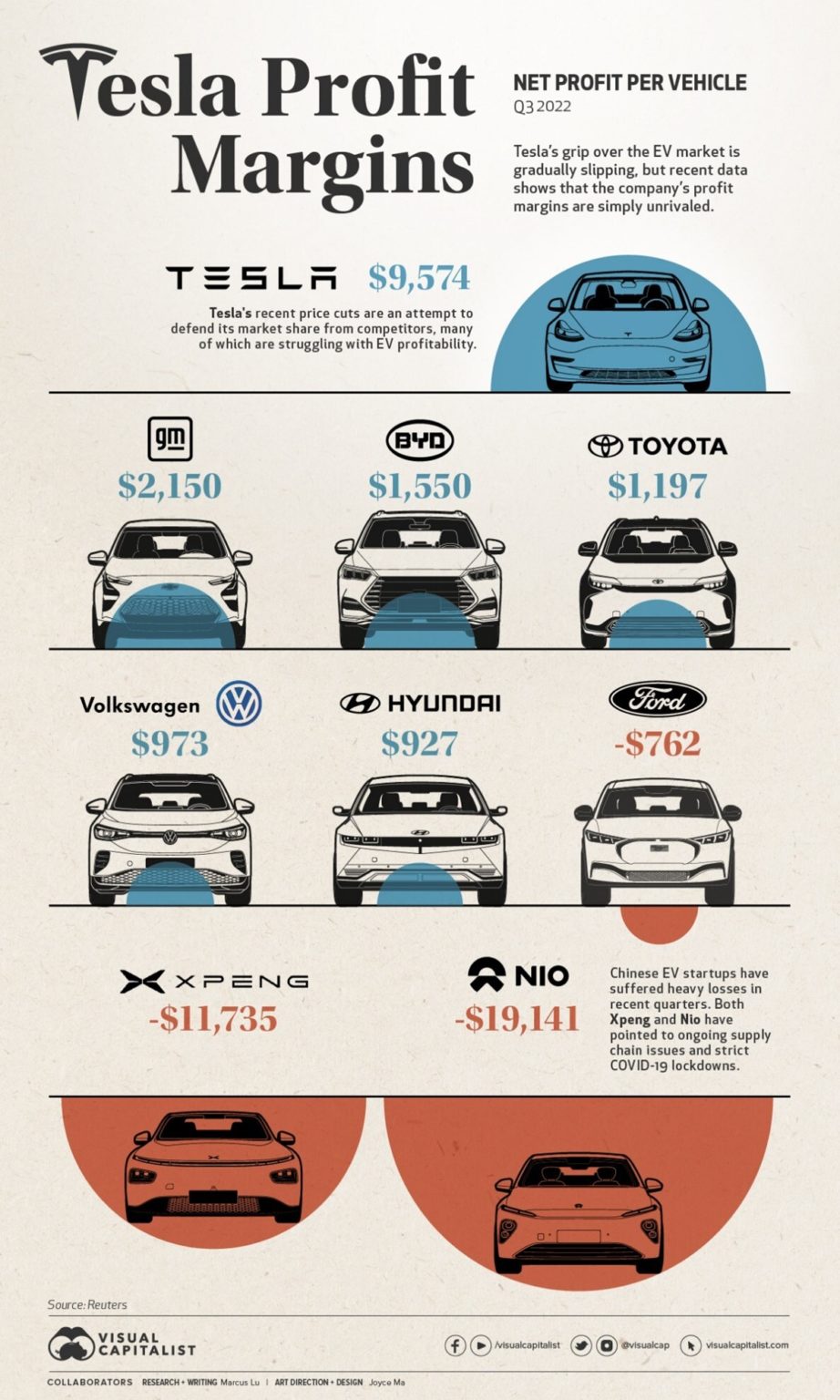 Looking ahead we'll be monitoring for demand traction among consumers.
Early analysis suggests this will only boost consumer happiness and the likelihood of initial (and repeat) Tesla purchases.
Bullish.