Using LikeFolio Data to Pick a Winner
In tough economic times, consumer behavior shifts.
LikeFolio data confirms some time-tested trends, like the lipstick index theory and a proclivity for guilty pleasures, like alcohol.
Both revolve around a similar concept: consumers buy more low-cost luxuries in difficult times.
(In this instance, we're excluding the high-end consumer from consideration).
You can see the resilience in both industries on the chart below. This view aggregates all companies in a sector to display performance at-large…at least in the eyes of consumers.
Alcohol, beauty, travel, and even luxury are outperforming other areas of discretionary spend including home improvement, retail, streaming, and even going out to eat.
But investors can take this data a step further – break down a specific industry to decipher which companies look like winners and which ones are falling behind.
That's what we did two months ago when we highlighted a Bullish opportunity in BUD.
In less than 2 months member have booked a double-digit gain.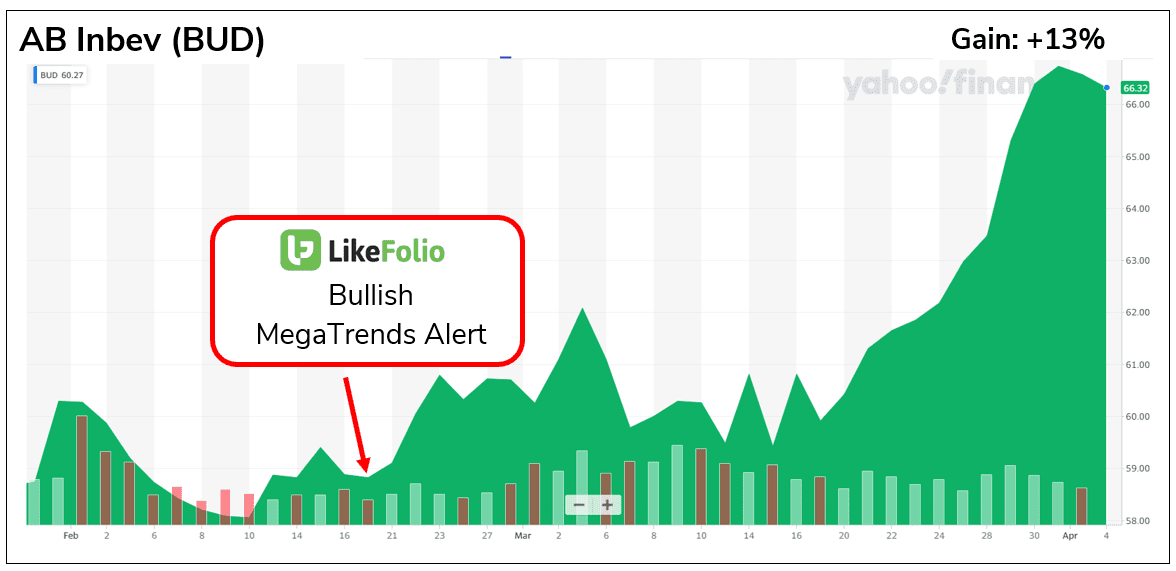 What did we see?
Budweiser is effectively positioning itself as an "affordable luxury" for many consumers struggling to keep up with the rising cost of grocery items. It is also investing in non-alcoholic brands in an attempt to leverage rising consumer interest in alcohol-free spirit options, and offering consumers canned-cocktail options.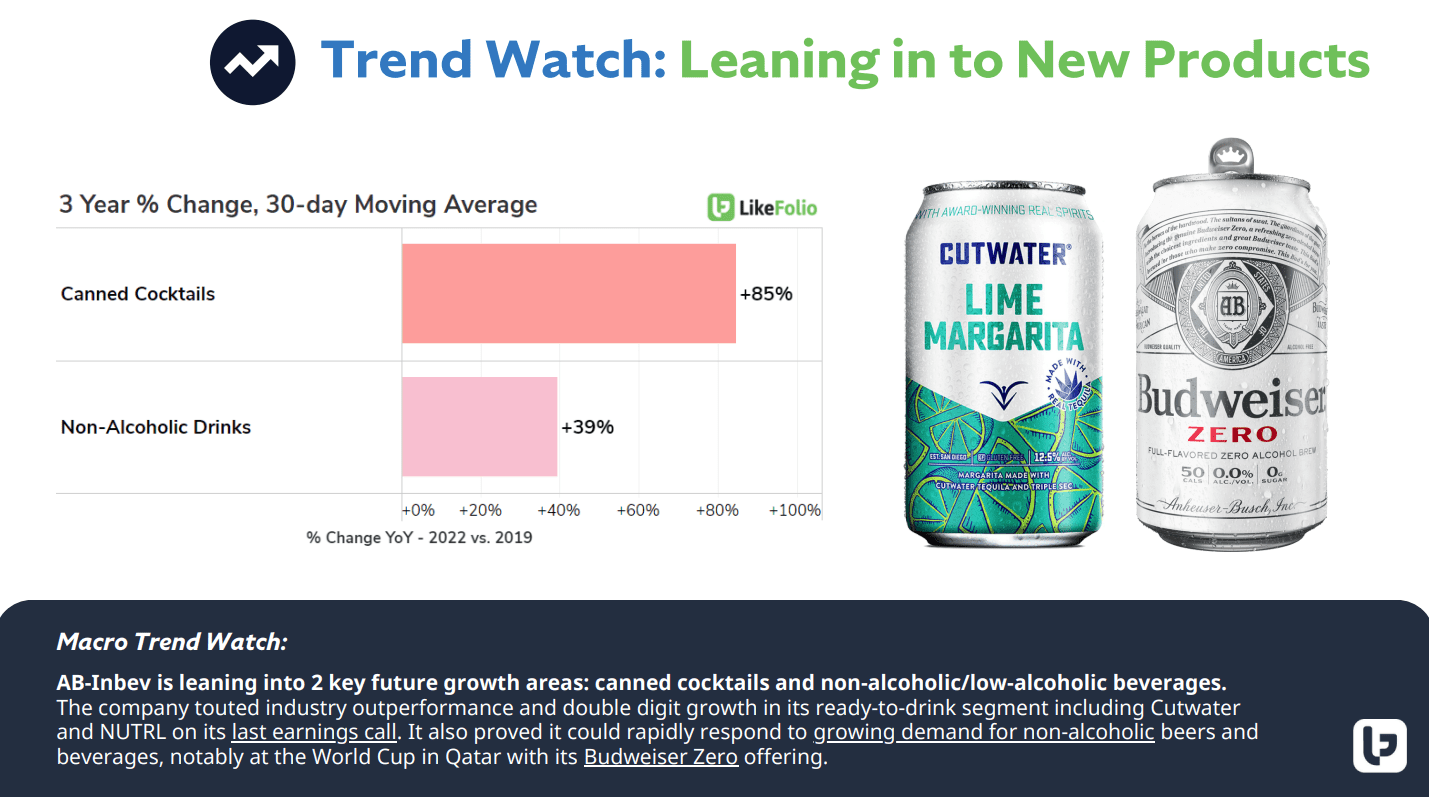 Now, ahead of STZ earnings, we're checking in to see how the companies in the alcohol space are performing.
The chart below showcases YoY changes in mention volume for 4 major players in alcoholic beverages:
Budweiser (BUD) and Moslon Coors (TAP) – domestic draft favorites – hold a massive consumer demand edge vs. Constellation Brands (STZ) and Boston Beer Company (SAM).
This is a prime example of the consumer trade-down effect in action.
At the local lunch spot near the LikeFolio office, you can order a pint of Bud Light for $4. While a pint of Modelo will cost you double.
This price disparity is on display in STZ happiness too – while Modelo is logging significant YoY growth for Constellation brands, sentiment has slipped by -5 points on a YoY basis.
Looking ahead:
TAP may be the largest winner long-term. Earnings aren't until May and early insights suggest this company may be on track for a surprise. Even more so if disgruntled BUD drinkers grab a Coors instead.
In contrast, we're staying away from STZ and SAM due to declining consumer metrics and relative underperformance vs. peers.
It helps to have an edge!